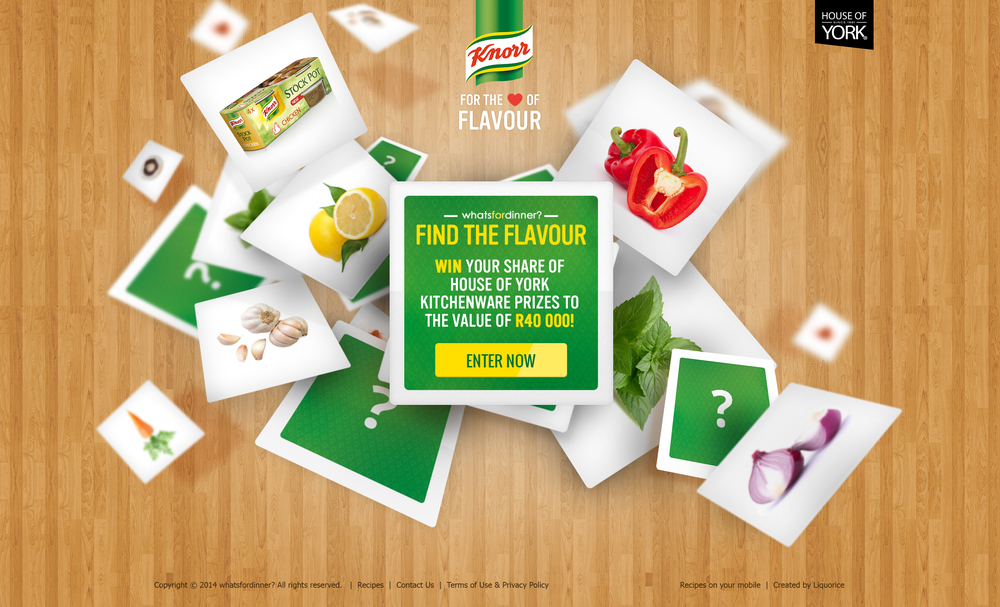 Challenges & Goals

FASTEST MEMORY IN THE WEST
Knorr is famous in South Africa for it's cooking sauces. Our challenge was increase brand awareness and engagement with a new range of sauces and recipes that Knorr had just released. It had to be a campaign that could be rolled out on any digital device, right down to basic feature phones.
My role & the team

FAST REFLEXES, NOT FAST FOOD
I was the sole lead creative for this national digital campaign and I concepted, wireframed and rolled out creative deliverables for desktop, mobile and even feature phones.
The new campaign let users register and test their memory with a simple cooking card game. Apart from being recognised on a global leaderboard, users could also download recipes using ingredients featured in the game.